Early October Trail Report
Wow…if you haven't been outside yet this week, drop everything and GO! The picture perfect fall weather continues through the weekend, so get out and enjoy the colors of early autumn on the Whitefish Trail. We have been clearing downed trees from a recent wind event, so take care as we finish the last few trees at Lupfer and in Beaver Lakes.
        Photo credit left to right: @aliwunderman, @krisheap, @warbleswithbella
Fall is most certainly my favorite time of year. The air is crisp, the sun is still warm, and the crowds of summer have temporarily retreated. You can feel the buzz of autumn as animals and humans alike prepare for the upcoming winter season. The golden afternoon light begs us outside to wrap up those last minute chores – put away the garden hose, stack up some fire wood, and harvest those last tomatoes in hopes they'll ripen inside.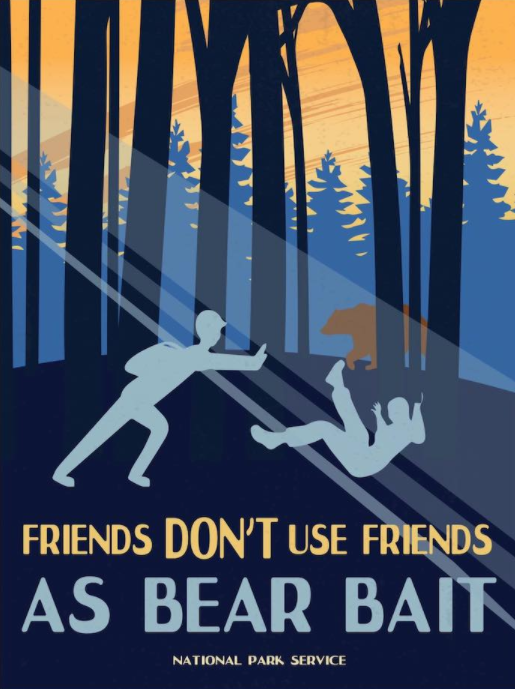 Animals are also busy this time of year. Last evening, we had a rather large black bear saunter through the backyard in search of last minute calories for his upcoming winter slumber, and it was a good reminder to brush up on bear safety.
Fall is a great time to remember bear and wildlife safety as you are out recreating on local trails and open lands. Carry bear spray and know how to use it, recreate in groups if possible, and be smart with food storage that could attract wildlife. Lastly, if you see a bear on the trail, remain calm, make yourself known, and don't run!
Recent rains have settled the dust from summer and have made the trail a little more tacky. As fall rains continue, we are focusing our maintenance work back on the tread at Lion Mountain and Haskill. Thanks for your patience while we're working! Trail conditions couldn't be better, and the views will only improve as Larch start their slow transition to gold. Enjoy.
As you get out and explore the Whitefish Trail this fall,
we'd love to see your photos and hear your trail stories!